In 2021, LPEA contracted with the research arm of the National Rural Electric Cooperative Association (NRECA), our long-time survey partner, to conduct our biennial Membership Satisfaction Survey.  
466 LPEA members were surveyed at random (366 online, and 100 via phone), providing a 95% confidence level that the survey sample was representative of LPEA's entire membership. 
In 2021, 25% of the surveys were conducted via phone and 75% were conducted online. In past years, these percentages were swapped. As people give higher rankings over the phone, this methodology change resulted in a drop in scores in some areas. Moving forward, this survey will be the new baseline on which to measure future progress.  
2021 survey top-10 highlights: 
1. Overall satisfaction with LPEA is very good.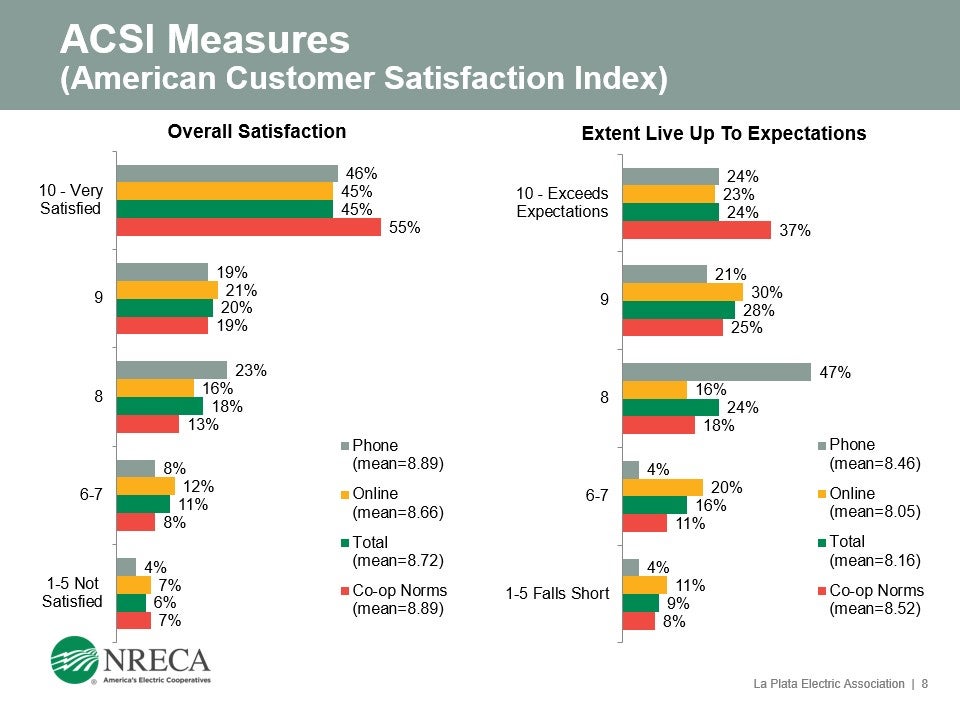 2. Our American Customer Satisfaction score has remained consistent year-over-year and would have increased in 2021 if not for the methodology change.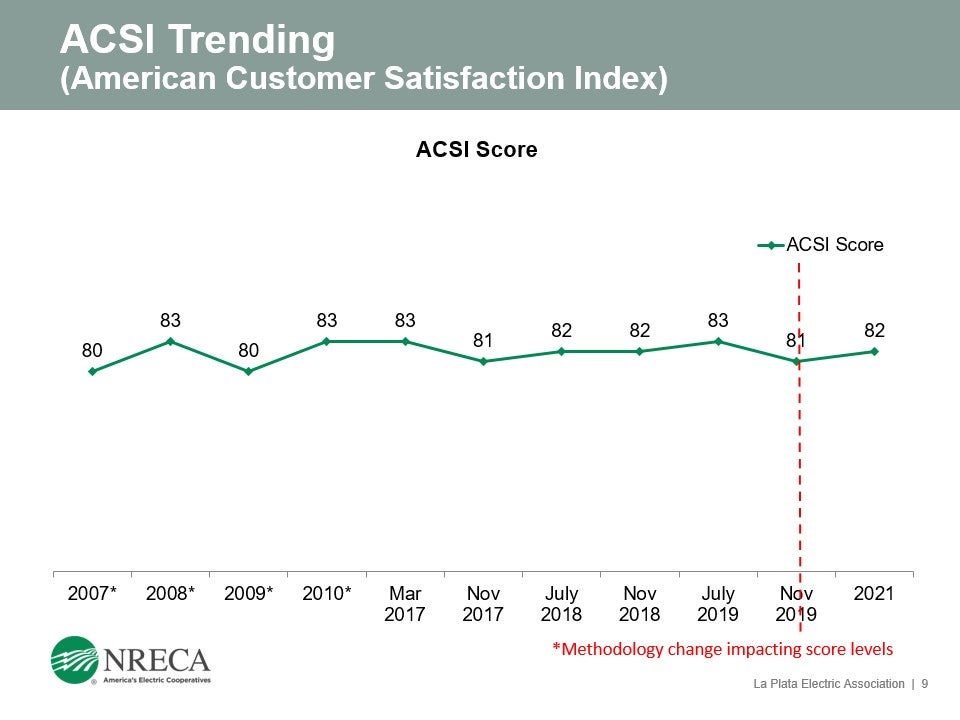 3. Our Member Loyalty Index score is in the "Healthy" range at 77.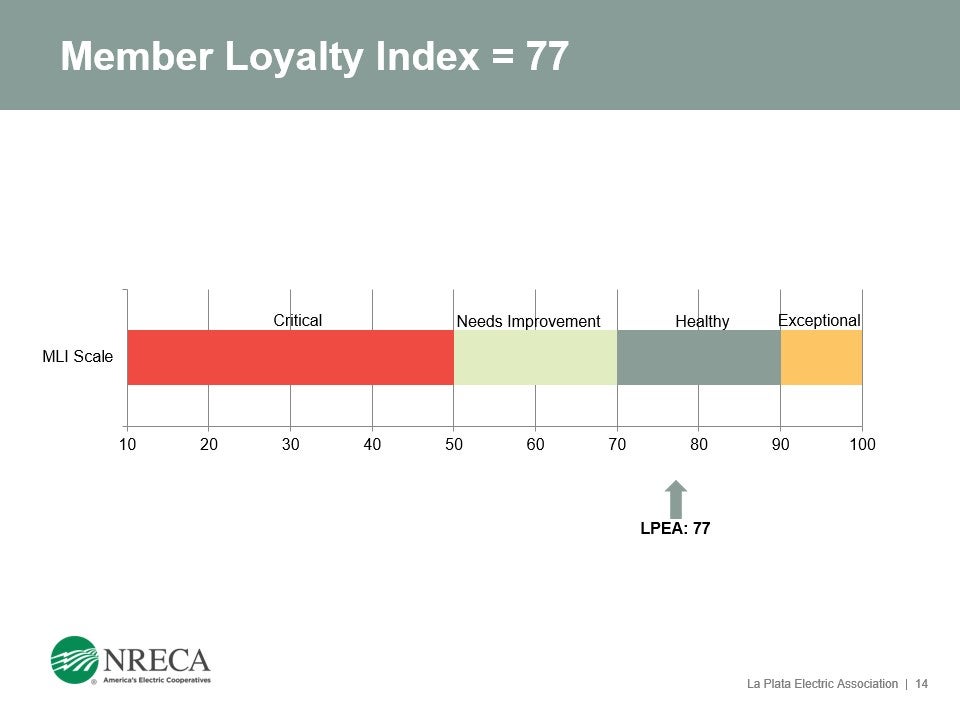 4. Member Service Index scores decreased due to the methodology change. We will continue to focus on these areas to achieve upward progress in the future.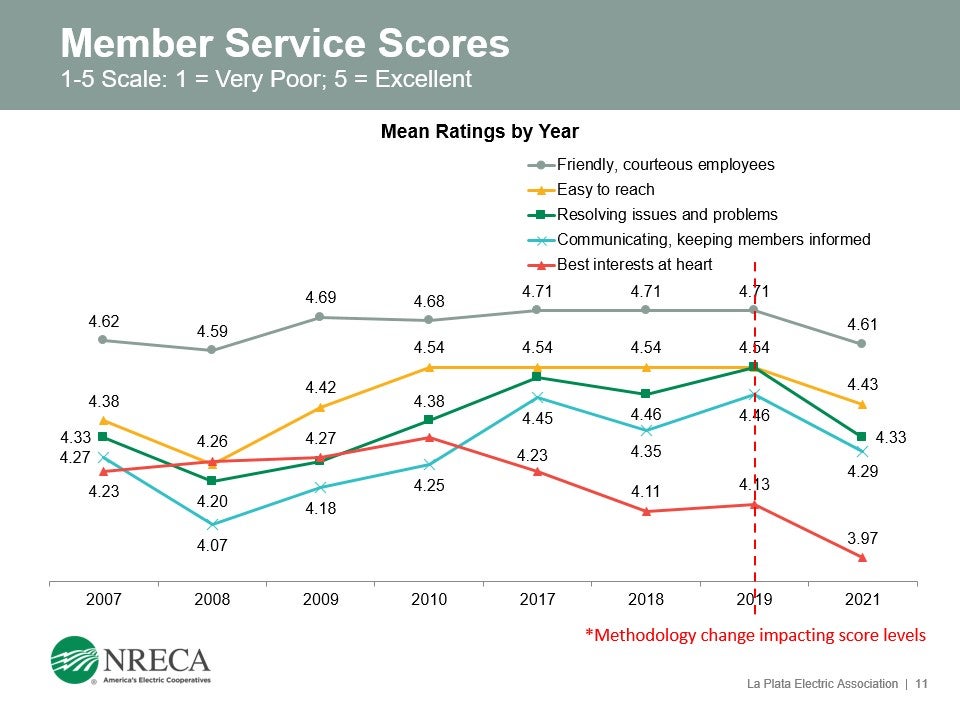 5. Of the seven electric technologies tested, members are most likely to purchase or​ use an electric vehicle or outdoor electrical equipment in the next three years. Member interest is lowest for heat pumps and Electric Thermal Storage systems.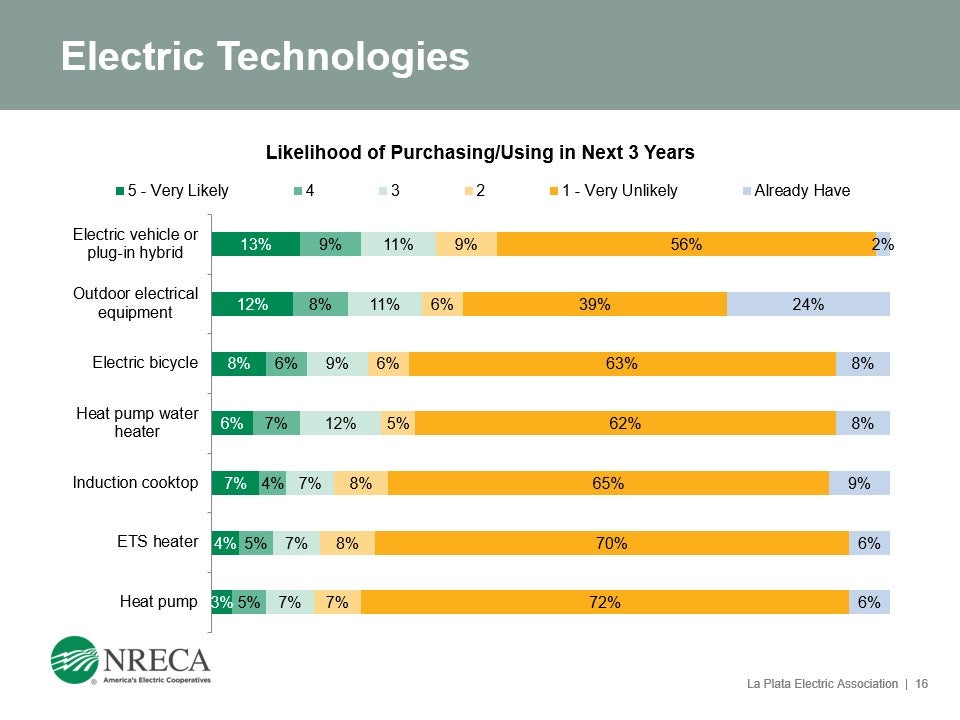 6. There is strong member support for LPEA's involvement in broadband.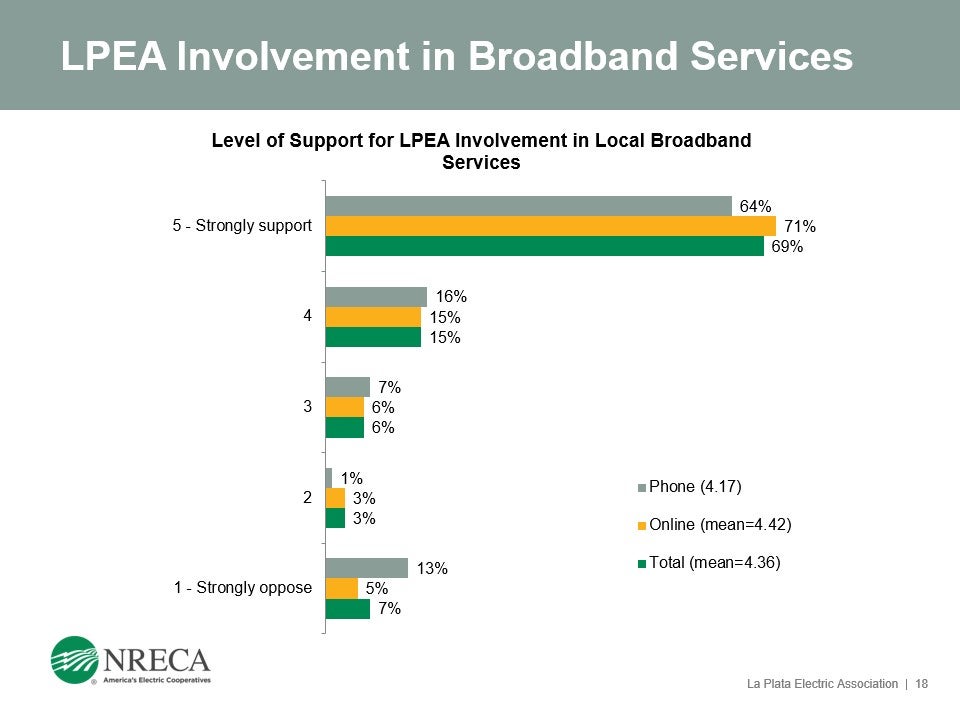 7. There is strong member support for LPEA's discontinuation of the Colorado Country Life magazine in 2020.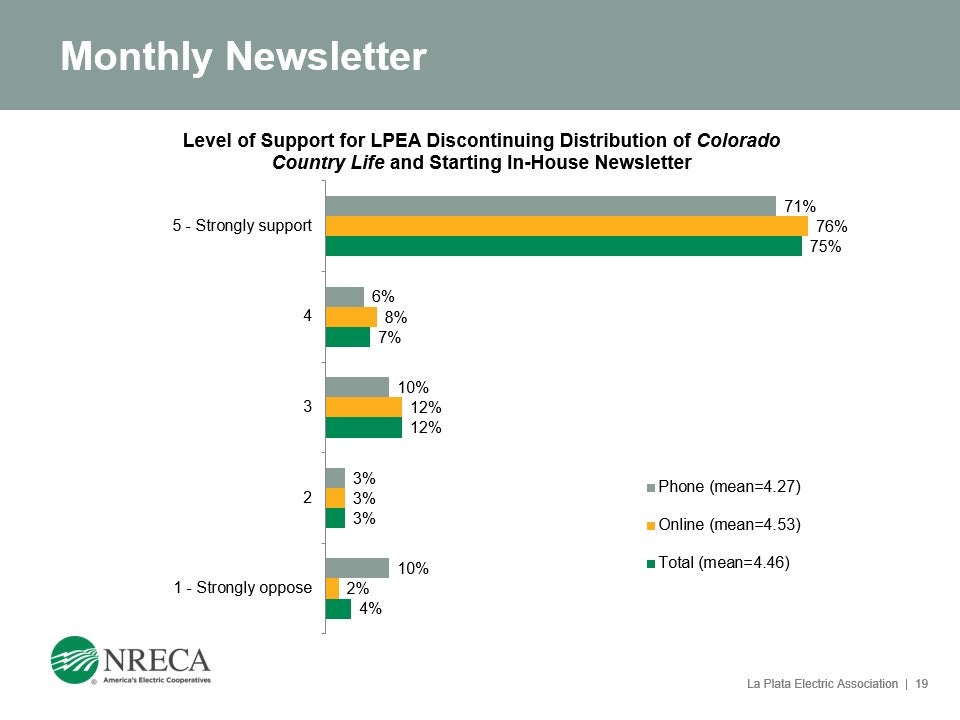 8. Members prefer to receive LPEA communications via email, phone/text, or newsletter. 
9. We set baselines to measure member perceptions of LPEA transparency and effective board governance.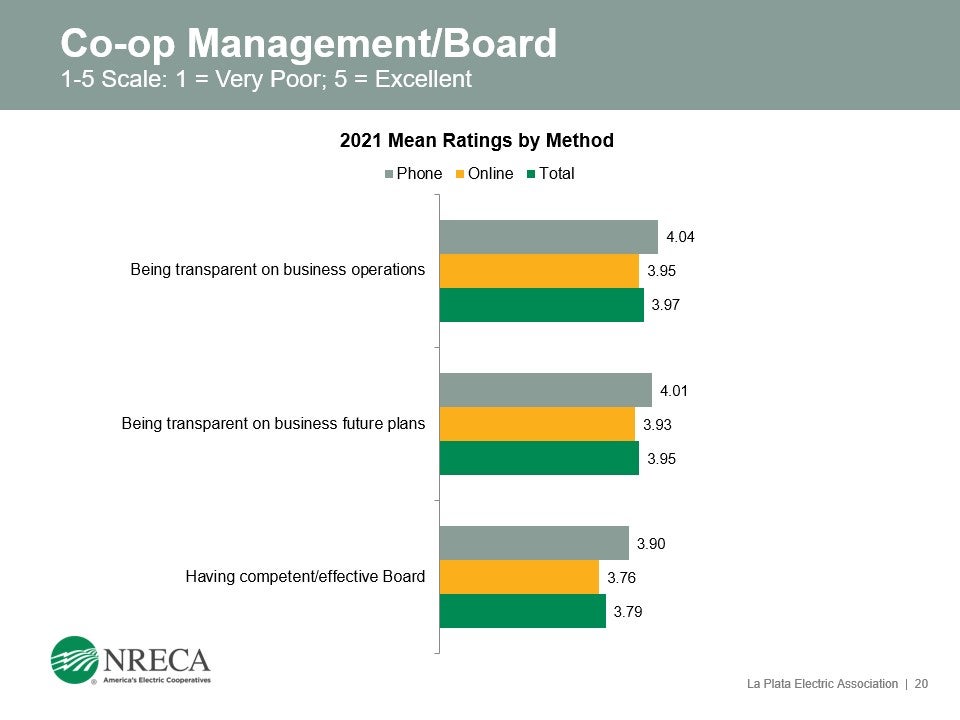 10. LPEA has double the national average of "Environmental Champions" in our service territory, and half the national average of "Complacent Consumers". This means, in general, we have an engaged membership that cares about environmental issues.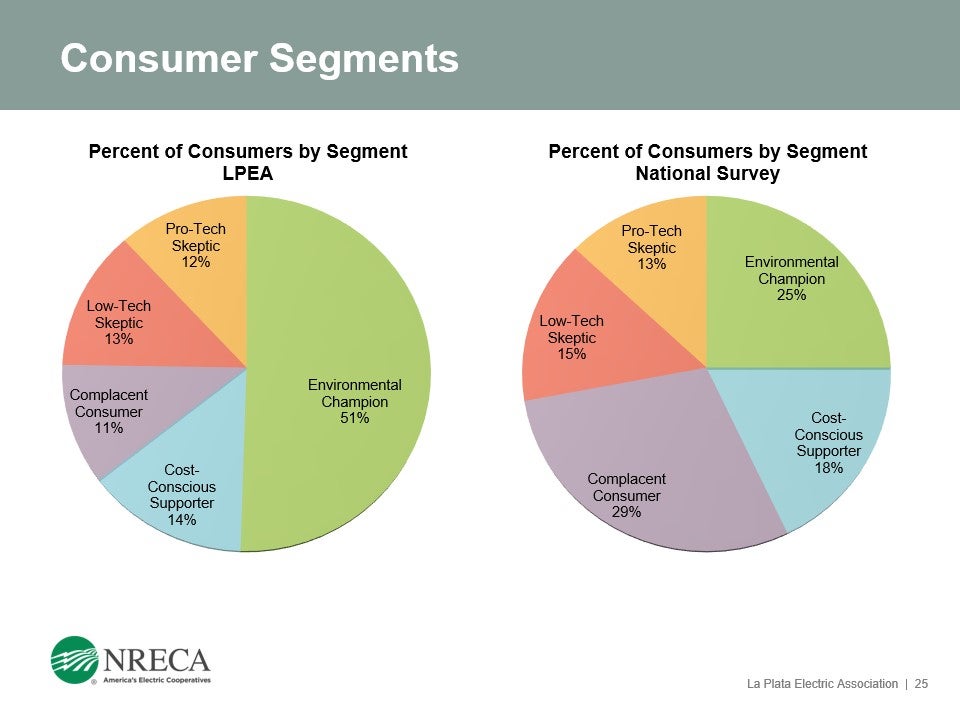 The next Member Satisfaction Survey will be conducted in 2023. 
See the full survey presentation HERE (begins at roughly 1:08:40)