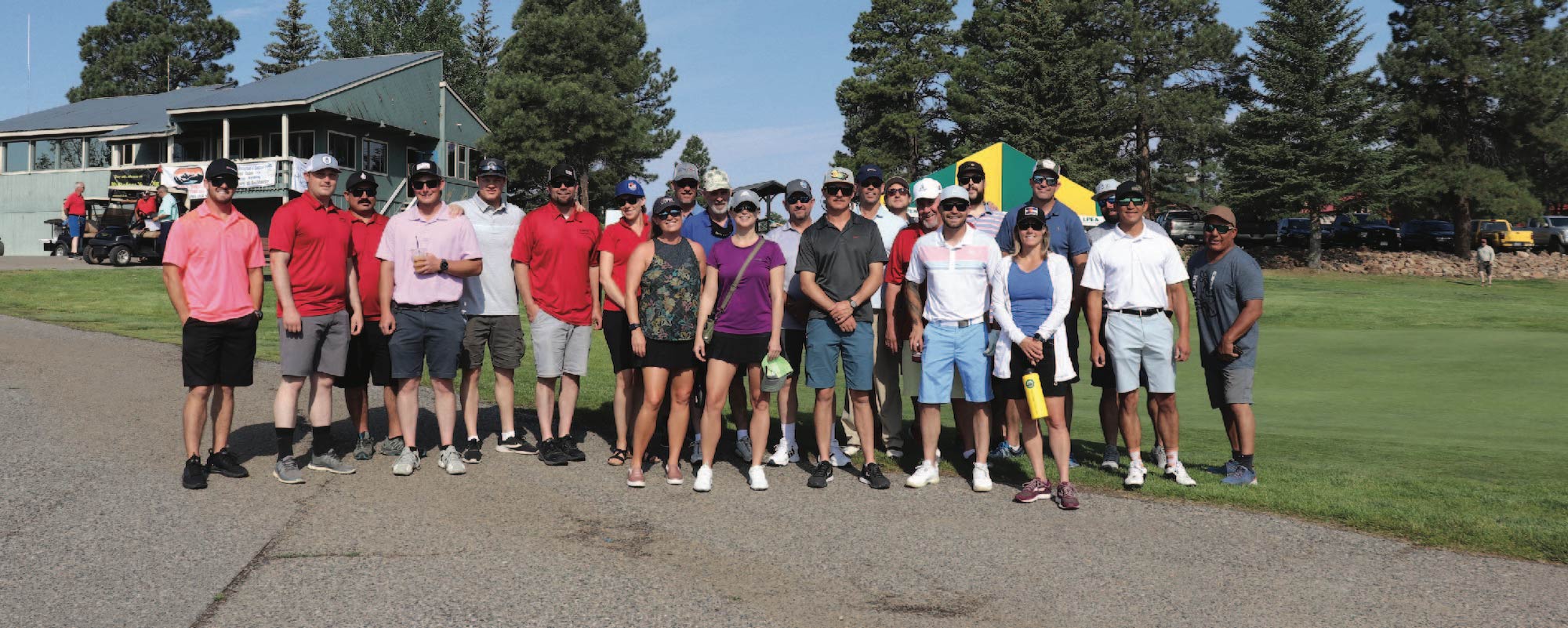 ***This year's tournament is full! We are no longer accepting registrations.***
What: LPEA's Annual Pagosa Golf Tournament. 
When: Saturday, June 17th, 2023. 8:00 a.m. Registration. 9:00 a.m. Shotgun Start (Deadline for sign-up: Tuesday, June 13)
Who: Anyone wanting to raise funds for a good cause in a fun way
Why: Raising money for Build Pagosa! 
Where: Pagosa Springs Golf Course
Cost: $125 per teammate or $500 per team. Cost includes golf, lunch, & 4 mulligans
Make checks payable to: IBEW Brotherhood Fund
Over $5,000 in prizes available to win!
Register by June 13th (3 easy options) 
Fill out the form below and mail a check to LPEA (attention Monica Rodriguez).  
Print the form using the "Print Form" button at the bottom of the page, and mail the form and a check to the address listed on the form.  
Drop off printed form and check at our LPEA Pagosa office if you wish to hand deliver it: 603 S. 8th Street, Pagosa Springs, CO 81147. 
For questions regarding LPEA's Annual Pagosa Golf Tournament, please reach out to Garrett Hammer at ghammer@lpea.coop or (970) 946-9434