Above image: At an all-staff meeting held January 9, La Plata Electric Association CEO Jessica Matlock informed employees that the co-op was endorsing and adopting the IBEW's Code of Excellence Safety Program. 
Article originally appeared on cooperative.com
From her first day of work at La Plata Electric Association last July, Jessica Matlock has made safety a top priority and worked with union leaders to help protect the co-op's employees.
The new co-op CEO previously worked for two large electric utilities and understood how dangerous the work could be.
"The two last utilities I worked for were very large and, in both cases, we had fatalities during operations and it was due to things that could have been prevented," Matlock recalls. "Most people think that safety is just the poster board or a sticker, and it's actually a culture issue. It's taking care of people. It's having their back."
Matlock immediately began making the rounds. She wanted every employee of the Durango, Colorado-based distribution co-op to understand that she saw safety as a personal commitment involving everyone.
"My mother was one of the first female firefighters in Colorado, and I grew up with her heading off to fire calls and being thankful that the other firefighters kept her safe," said Matlock. "I was in the Coast Guard and when we went out into difficult situations, we just followed that code and had each other's back and remembered that whatever we did, we had to do it safely."
Armed with that message, she regularly visits with co-op staffers.
"I want them safe going home because they have families and I want them safe coming into work and being at work," Matlock said.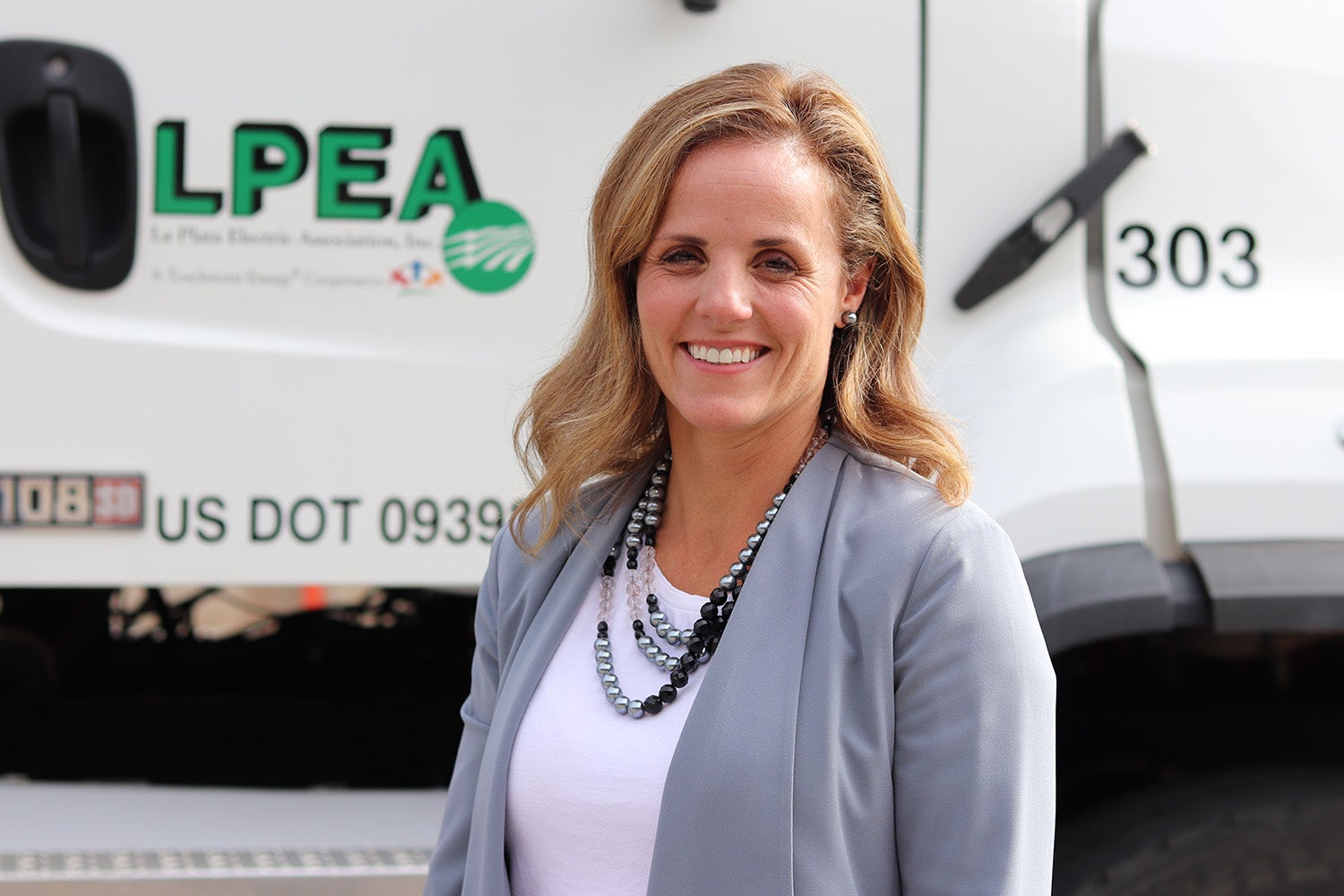 Jessica Matlock, CEO, La Plata Electric Association 
Those dialogues, including individual conversations of 30 minutes or more with every staffer, thawed tense relations between employees and management as everyone began to work together to improve safety.
"It's starting to heal the divide," said Derek Burns, an assistant business manager for Local 111 of the International Brotherhood of Electrical Workers. The union represents about 70 of the co-op's 100 employees.
On Jan. 9, Matlock and her management team took a major step to imprint a culture of safety across the co-op's identity by adopting the IBEW Code of Excellence into the co-op's overall safety framework.
"It's a commitment to each other, how to treat each other and how to act," she said.
The code is now part of a "toolbox" of safety principles that include "The Commitment to Zero Contacts" pledge developed by NRECA and Federated Rural Electric Insurance Exchange and adopted by La Plata EA and hundreds of other co-ops since 2018. It also supports many safety practices stressed by statewide electric cooperative associations across the nation.
"From my experience, management and union leadership have a strong common interest in the safety and welfare of their employees and members that can be used as a powerful bridge to help strengthen working relationships in a co-op," said Bud Branham, director of NRECA's national safety program. "When we work together utilizing mutual respect and dignity to find constructive ways to create safer workplaces, everyone wins."
Branham added that Matlock's leadership approach to personally connect with her employees and involve union leadership in the process is a great way to build trust and a stronger safety culture.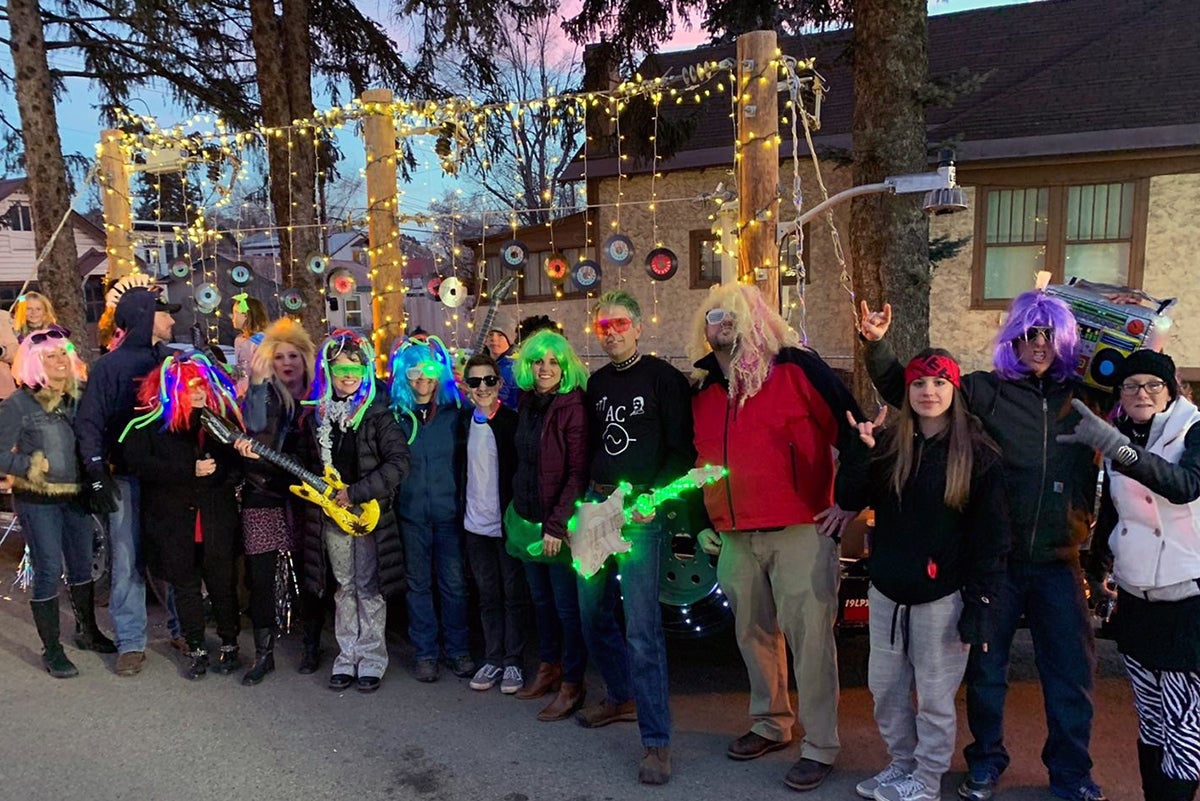 The 2020 Durango Snowdown gave La Plata Electric's staff a chance to show their commitment to community. CEO Jessica Matlock (center) donned a green wig for the Rock and Roll-themed event.
Matlock has become an outspoken safety ambassador, often sharing her results with other co-op CEOs. Union officials applaud the changes at the co-op.
"There's accountability, honesty and integrity for our membership and the company," IBEW Local 111 business manager Rich Meisinger said. "There's no lip service from either side."
The results continue to show in the level of cooperation among staff and improved morale among co-op employees, Matlock said.
"Our supervisors hold one-on-ones with staff on a monthly basis. It creates a level playing field where employees can talk directly with their crew chiefs or other managers about work and family issues," she said. "Those exchanges provide opportunities to underscore our mutual commitments to safety and making sure they go home safely."